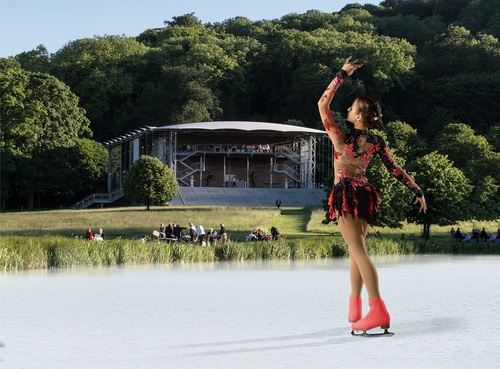 Clare Adams Publicity

NEW OPERA BASED ON AWARD-WINNING BOLAÑO NOVEL
PREMIERES AT GARSINGTON OPERA THIS SUMMER

On 5 July 2018 Garsington Opera stages its first festival world premiere. Based on award-winning novel The Skating Rink by Chilean author Roberto Bolaño, the opera tells a thrilling tale of jealousy, political corruption and passion.

Set in a seaside town on the Costa Brava, the production will feature live figure-skating and an exceptional cast. The story of The Skating Rink is told by three narrators, revolving around Nuria, a beautiful young figure-skating champion. When she is dropped from the Olympic team, Enric, a besotted civil servant, pilfers public funds and builds her a secret practice rink in a deserted mansion. Nuria has affairs and the plot soon spins into blackmail, bad faith and treachery; the skating rink becomes a crime scene.

Leading British composer David Sawer, whose previous operatic...
Read full release