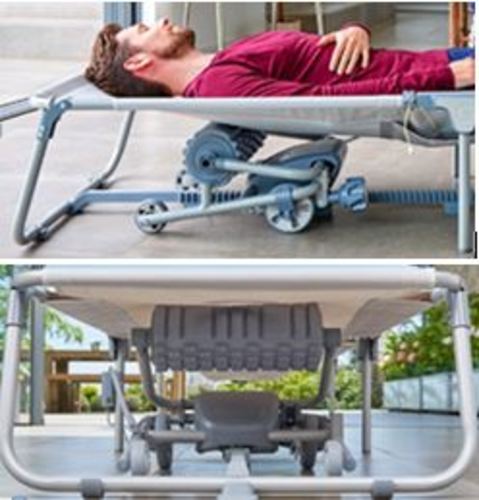 Award winning home technology specialist, Gtech, is launching an automated massaging bed - the MYO Touch - at the start of Back Pain Week (7-13 October).

Underneath a comfortable contoured bed is a powered robotic massage roller that seamlessly glides along a track. The intensity of the massage can be personalised from so light you can barely feel its touch to deeply invigorating. You can simply lie back and enjoy a full-length massage or target problem areas such as your back, arms or legs.

The MYO Touch - where technology meets tranquility ...
The massage bed has been engineered to bring relaxation and calmness into your day and enable you to enjoy a massage in the comfort of your own home whenever you need it.

MYO Touch is quick and easy to assemble allowing you to set up your massage space in minutes. In addition to this, you will also get access to Gtech's audio library with four 15-minute tracks to help you unwind,...
Read full release