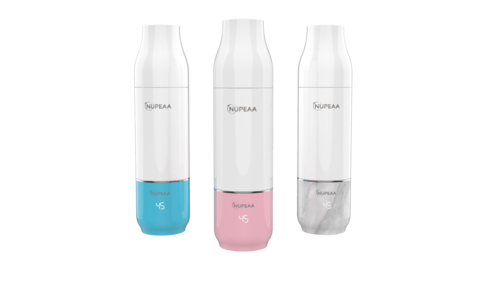 The world's first self-heating portable bottle warmer is here, thanks to the launch of new, independent baby brand, NUPEAA.

With traditional bottle warmers designed to be stationary – and with just one function - resulting in parents leaving the house with multiple flasks and a bag full of necessities, the new intelligent battery powered, portable Bottle Warmer Active warms a bottle in as little as 4 minutes, anywhere, anytime. The Bottle Warmer Active also comes with NUPEAA's exclusive one-press formula dispenser which dispenses the perfect 3g of powdered milk with each press, which is ideal for parents on-the-go!

NUPEAA is the creation of husband and wife parenting duo, Dee and Dale, who were frustrated with the amount of baby essentials they needed – and the time it was taking to pack them – whenever they wanted to leave the house. Their passion for making life easier for both themselves and other parents gave them the drive to establish NUPEAA in...
Read full release