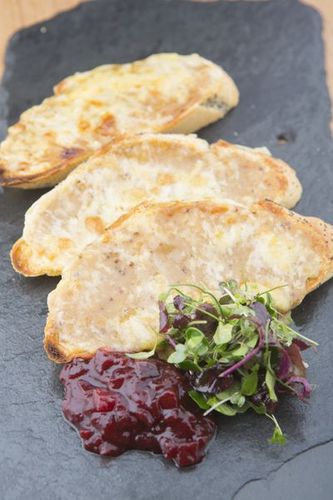 COLLIER'S Powerful Welsh Cheddar has labelled Monday January 21st 2013 – widely accepted to be the most depressing day of the year – as "National Welsh Rarebit Day" and is urging everyone to lift their spirits by tucking into one of the fastest and most satisfying comfort foods there is – a Welsh Rarebit.

The third Monday in January is thought to be the most depressing day of the year due to a combination of bad weather, unpaid Christmas bills, short daylight hours and broken resolutions.

To lift the gloom and celebrate Welsh Rarebit Day, Collier's has challenged the appropriately named Welsh Rarebit Mini Club from North Wales to take on the "The Collier's Job" – a North to South Wales dash to deliver a consignment of Collier's from its home at Llandrynog Creamery in Denbighshire to Cardiff in time for The Welsh Rarebit lunch being held at the Wales Millennium Centre.
...
Read full release