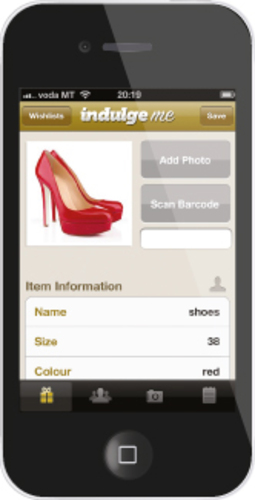 How many times have you bought or received a gift that was the wrong size, or not quite what was wanted?

Say NO to bad gifts! Just search for 'indulge me'link title in your app store, and get the right gift!

'indulge me' is in 100 countries via the apple App Store, is now in the google play store for Android users.

It is so easy to use! Create your list by taking a picture or scanning the barcode of the item you desire, tag the store's location, add any detail like size/colour/quantity and share with your contacts.



indulge me is easy to use!

1-Create profile: Fill in your preferences and sizes.

2-Create Wish Lists: Take a picture or scan the barcode of your desired item. Add a description and any notes, tag the store's location and the item price.

3-Share with contacts: Simply select contact...
Read full release