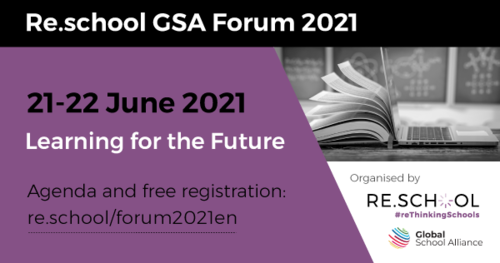 Just 12 months ago, we designed the model for reopening schools in September. Now, one year later, we are about to finish this first full school year with Covid-19. A year with enormous challenges that has required an extra effort from students, teachers, and school managers alike.

These past months have taught us many lessons. To review what has happened and to prepare us for the future, a new session of the RE.school GSA Forum will be held on the 21st and 22nd June. This free virtual forum is aimed at educationalists, school principals, headteachers and teachers of primary and secondary Education.

The RE.school GSA Forum 2021 brings together some of the brightest minds in Education and best practices to envision the future of schools. We combine keynote presentations with roundtables and interviews to address the major structural issues of the new educational paradigm:

• Which skills and competencies do our students need to develop for...
Read full release