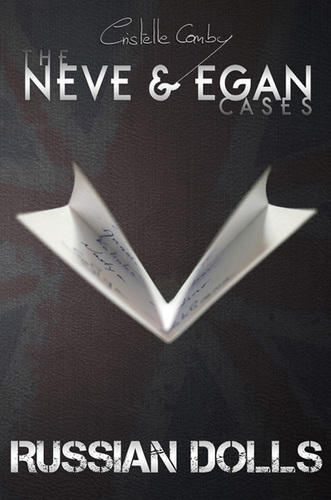 "Russian Dolls" marks the beginning of a new detective series.
Everybody who has seen the pre-release could not put it down

GENEVA, SWITZERLAND, February 20, 2013, Cristelle Comby has announced the upcoming release, on 13/03/13, of the first book in her new "Neve & Egan" detective series. Mark the calendar, as this first entry, Russian Dolls, is sure to set the literary world on fire. Cristelle has mastered the art of spinning an engrossing crime drama, while making the reader feel that they are part of the story.

Russian Dolls has all the elements of a successful new-adult crime drama. The story opens with the main character, Alexandra Neve, a student at a London University, as her world is shattered by the news of her best friend's "apparent" suicide. The policemen involved in the case are not willing to look deeper into the matter, so what can she do to prove there's more to it? And if her friend's death was not a suicide who was it that...
Read full release