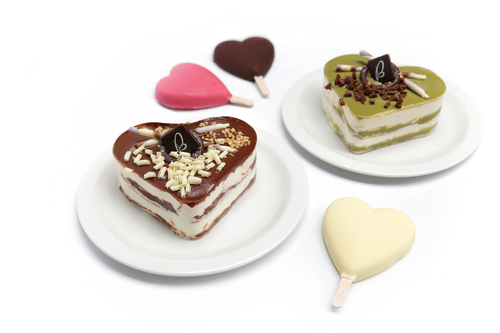 Award-winning, luxury gelato producer Badiani, is melting hearts across the country this Valentine's Day with a gift selection specially curated to fill you with un-cone-ditional love.

Available to enjoy in all nine charmingly instagrammable boutique London shops, as well as online for convenient nationwide shipping, the collection is available from the first week of February and comprises tempting, limited-edition Ti amo-inducing treats.

Founded in Florence in 1932, Badiani is known as one of the most famous gelato producers in the world. All of Badiani's recipes are crafted by award-winning gelato-maker Paolo Pomposi, whose creative estro comes to life in his secret lab where flavours are mixed and measured until the ultimate alchemy for amore is reached.

Heart-Shaped Pinguinos (GBP 5.00 for one or GBP 8.00 for two)
The only frozen heart you'll want this Valentine's Day, pink and white heart-shaped pinguinos are the must have...
Read full release