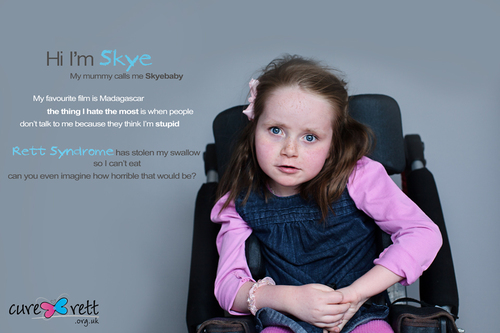 FOR IMMEDIATE RELEASE

From care to cure . . . a new charity's approach to RETT SYNDROME

CURE RETT is a new charity whose aim is to focus on the care and support of families trying to cope with RETT SYNDROME, a currently incurable genetic condition.

Driven by the families need to raise awareness of RETT, the overwhelming feeling was to have a focused base for those wishing to find help and advice from others who were experiencing similar problems. At the same time working towards a possible cure through fundraising and other initiatives.

RETT SYNDROME is globally one of the main causes of disability in females. 17 girls are born with RETT everyday, and although it's as common as Cystic Fibrosis, RETT SYNDROME is relatively unknown. 

Though genetic in origin, symptoms...
Read full release