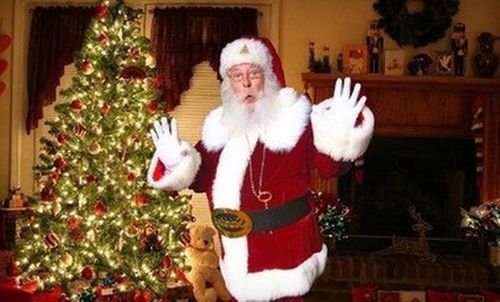 Do your little one's still believe?

Demo Video:https://youtu.be/e3sf3pHDc1I

If their faith in Santa Claus is wavering - and you'd like to keep the magic going for just a little bit longer - here is a fantastic trick.

Santa CCTV is an online company that offers you the chance of a video of Santa Claus walking around your own home...and catch Santa sneaking in! The life like affects are spooky.

The system requires five photos of your home, with the website recommending one of the outside, a photo of the lounge, one of the kitchen and the stairs/hallway.

The Santa CCTV websites Say: "Once we've received your photos our technical wizards, using the magic of green screen digital technology and a little Christmas magicwill turn your home photos into authentic LIVE...
Read full release