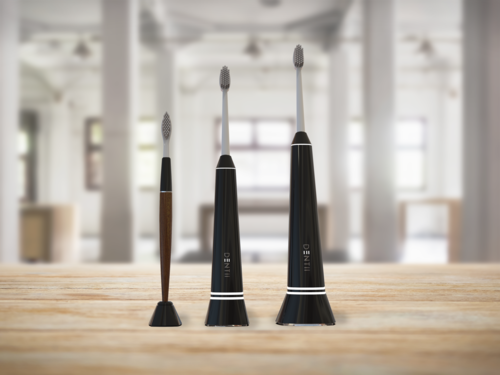 London UK: Dentii, a new state-of-the-art toothbrush and app, has achieved outstanding results on Kickstarter, raising its £40,000 target within just five days.

Created by Dentist Dr Sunny Sihra from London, UK, Dentii launched on Wednesday February 21 and reached its target with 68 backers on Monday February 26. The campaign has proved extremely popular and is continuing to gain backers.

Dentii is bringing technical and design innovation to the $37billion global oral care market*. The integrated dental healthcare range comprising immaculately designed, sleek electronic toothbrushes, with single use, interchangeable brush heads.

At the core of the Dentii range is a smartphone app which connects to the electric toothbrush and...
Read full release