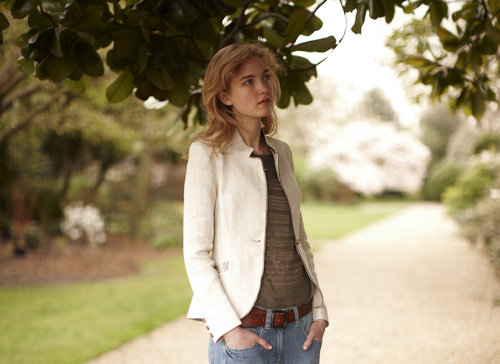 Katherine Hooker introduces the Tallulah Jacket

Effortlessly sophisticated with a lean and feminine cut, the new Tallulah Jacket breathes new elegance into the Katherine Hooker Summer collection 2011. The new style hints at the sharp cut of the classic hacking jacket and also reflects a gently refined silhouette that draws attention to its beautiful sculpted shoulder.

Katherine Hooker has refined and restructured her exquisitely tailored pieces and this particular collection has been created with the timeless fit of summer linen in mind. A single button allows for the Tallulah jacket either to be worn casually undone or fastened up at the waist, which is accentuated with a high single back vent and subtly balanced with angled pockets in contrasting silk.

Katherine Hooker says of the new season's collection "Change the angle of the pockets, lose the breast pocket, keep the amazing cut, make it up in the best possible linen, fall in love...
Read full release