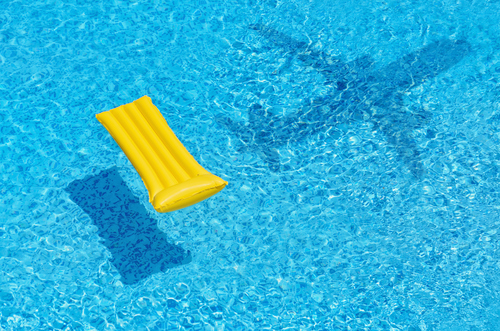 - Survey finds that 2.7 million inflatables are left at holiday destinations
- Abandoned lilos could form an inflatable bridge from London to Egypt's Red Sea coast.
- 57% say they won't reuse a free lilo provided by their hotel

British holidaymakers abandoned almost three million lilos after their holidays in 2018, enough to build an inflatable bridge from Gatwick to the popular resort of Hurghada on Egypt's Red Sea coast.

In a survey of 2,000 people by package holiday specialist Holiday Hypermarket (https://www.holidayhypermarket.co.uk/), 25% said they left their lilo at the hotel at the end of their holiday, while 9% said they binned theirs before heading home.

With the Association of British Travel Agents' (ABTA) latest Holiday Habits report showing...
Read full release