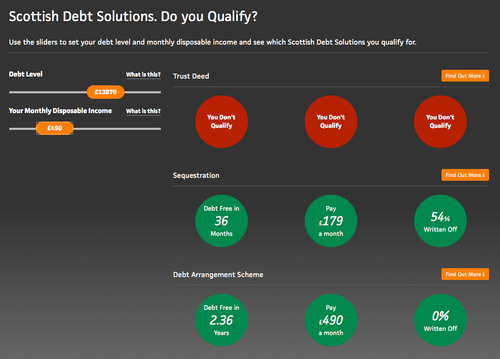 Today marks the release of the, Keep your Anonymity debt tool to help people struggling with debt find out the options available to them without having to give their details away or talk to a debt advisor.

Recently advisors at Debt Therapy Scotland commented on the number of enquiries they were receiving from debtors who were unaware of the options that were available to them in Scotland. It is very daunting for people to pick up the phone and discuss their personal finances. It's a stressful time, where threatening phone calls and letters become all too frequent.

A spokesperson from Debt Therapy Scotland explains that, "We are aware that many people are nervous to talk to an advisor straight away so created a free tool that allows people who are struggling with debt to tailor figures to their situation. This gives that person an...
Read full release