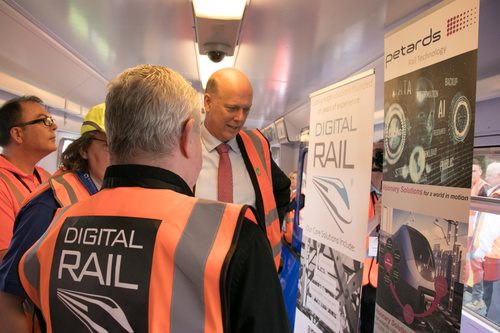 Britain's railway passengers will be used to the familiar request from staff to stand behind the yellow line, which now appears on most UK train stations. The line is there for good reason – every year there are incidents caused by people ignoring this advice, resulting in injury and even fatalities.

There are CCTV cameras on carriages to monitor this, and the train drivers and guards do a sterling job of keeping incidents to a minimum, checking the CCTV cameras for each carriage door before departure. But this is a challenge – there may be up to 12 carriage doors to monitor, and this at the busiest time when the driver is trying to leave the platform.

An innovation to help reduce yellow line incidents was demonstrated by Digital Rail Ltd at the recent Rail Live event, an exhibition which brings the entire rail industry together in a real railway environment. Their RailSight® system assists the driver and guard by detecting anyone beyond the yellow...
Read full release