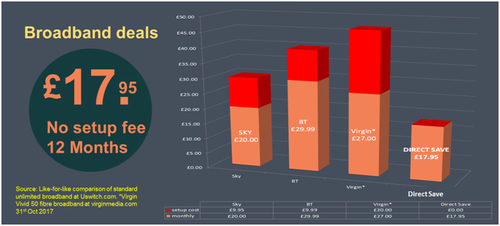 Direct Save Telecom have launched their latest consumer packages for fast broadband and superfast fibre, maintaining them as the UK's lowest priced broadband and telecom provider.

Direct Save prides itself on offering the UK's cheapest broadband and home telephone deals, both on contract and non-contract basis. The budget telco has seen its customer base grow steadily in the last 5 years, with corresponding increases in the number of customer support staff at their Watford headquarters guaranteeing their commitment to UK-based call centre support.

"There can now be no question, our range of unlimited broadband deals are the cheapest in the UK," explains Stavros Tsolakis, CEO of Direct Save Telecom.

"We have been working on these deals for some...
Read full release