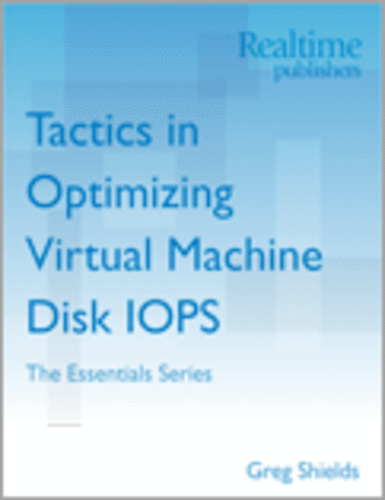 Realtime Publishers, the leading provider of expert, third-party independent content for the IT market has issued a new e-book entitled "Tactics in Optimizing Virtual Machine Disk IOPS". Authored by IT expert Greg Shields, the e-book covers vital information for any virtual IT environment, with a host of practices to fully achieve an optimized virtual machine.

In his e-book, the author Greg Shields whose IT expertise spans 15 years and is a multiple recipient of Microsoft "Most Valuable Professional" award as well as VMware's vExpert award comments:

"Disk optimization in virtual environments is absolutely a necessary activity. That optimization comes in many forms. A proper design goes far in ensuring hardware is ready to support the IOPS demand of needy VMs. Correctly configuring those VMs during operations represents another facet."

The free e-book is intended to show how a bad design combined with incorrect VM configurations can be...
Read full release