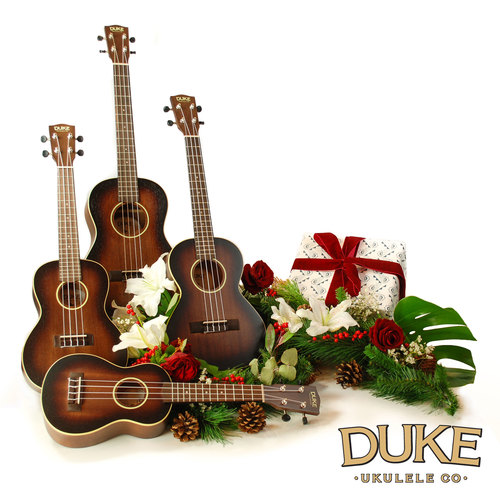 "Classic British Design meets Polynesian Paradise - our distinguished new Duke brand of ukuleles make the perfect gift."

Duke of Uke will excite Christmas shoppers this year with a new, vintage inspired Ukulele brand.

Favourited by famous names such as Jack Black, Keira Knightley, John C Reilly to name a few, Duke of Uke is London's world renowned ukulele store. The unique Hawaiian styled micro business, which this year celebrated its 13th birthday, announced it is heading in an exciting new direction.

Matthew Reynolds who established Duke of Uke in 2006, explained:

"Given the current climate of high street retail and the competition from online giants, we decided to take action. To support our unique and treasured London store, we have developed our own new and exclusive boutique brand - Duke Ukulele".

In a modern day David and Goliath story, Duke of Uke have responded to fierce online competition by...
Read full release