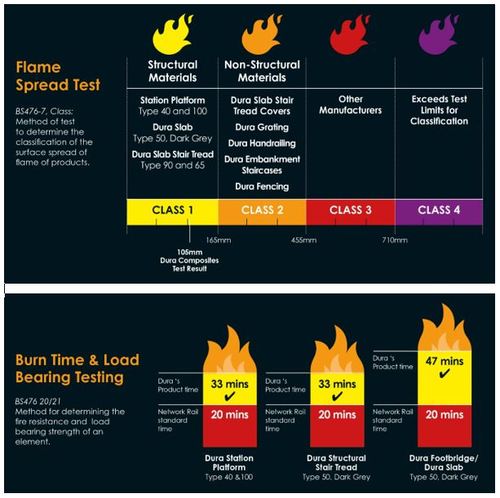 Dura Composites, supplier of composite products for the rail industry, have been working closely with Network Rail to put in place stringent fire safety standards for composite products used for important applications such as station platforms, bridge walkways and stairs and driver walkways.

As composite materials are playing an increasing role in the rail industry thanks to their high strength to weight ration and durability, Network Rail wanted to update its fire safety specifications aligned to particular test standards for certain common applications. Working with Dura Composites' Commercial Director and material science expert, Tom Bowman, classifications have been published that cover both structural and non-structural applications and include fire tests including flame spread, burn time and load bearing testing.

All Network Rail projects are obligated to use products that meet these British and European Fire Safety Standards. Working with both...
Read full release