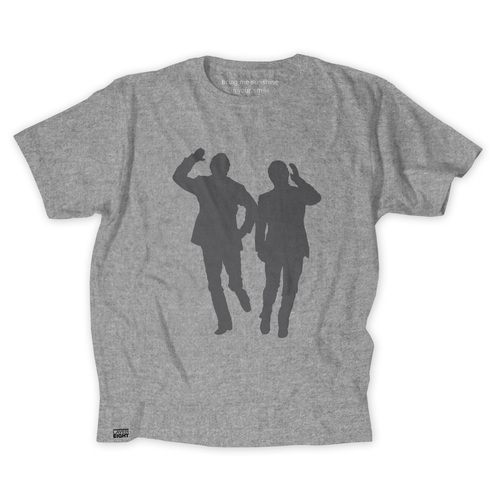 Get your hands on a piece of comedy history this Father's Day with the new range of witty t-shirts inspired by great British comedy classics, including Only Fools & Horses, Morecambe & Wise, Fawlty Towers, Monty Python and Porridge, from British t-shirt brand, Layer Eight.

The collection of 100 per cent cotton t-shirts, which are all hand-screen printed in Derbyshire, represent a fusion of fashion and humour, paying tribute to some of British comedy's most unforgettable sketches. The range includes:

• Only Fools & Horses t-shirt featuring 'New York, Paris, Peckham' on the front, the text 'Trotters Independent Trading Co EST 8 September 1981' on the inside back neck, and a hand-drawn sketch of Del Boy Trotter's, trusty three-wheeler van on the left sleeve. Available in dark brown, priced at £23.00 in size S to XXL.

• Morecambe & Wise silhouette sunshine t-shirt features the dancing duo in full flight singing 'Bring Me Sunshine In Your...
Read full release