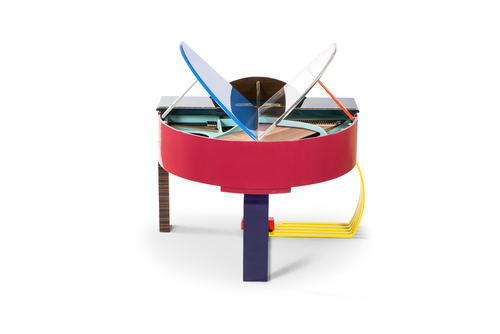 A Cambridge piano manufacturer is reinventing the piano for the Instagram generation with a hybrid version that merges traditional acoustic and the latest digital technology with colours to match.

World-renowned piano maker Edelweiss is set to reverse the ailing fortunes of the UK piano industry with its new five-strong 2019 collection, now available at Harrods, which comes in every colour of the rainbow – without the need for a piano player.

With sales of acoustic pianos dropping from 30,000 in the 1980s to around 4,000 today, the futuristic Edelweiss Piano is heralding a new era. An era where people are buying pianos even if they don't play.

In fact, it is the first piano Harrods has sold since its piano department famously closed in 2013.

With all the reliability and beauty of the traditional piano but all the flexibility and cost-effectiveness of a modern musical instrument, it's new customisable collection comes in 10...
Read full release