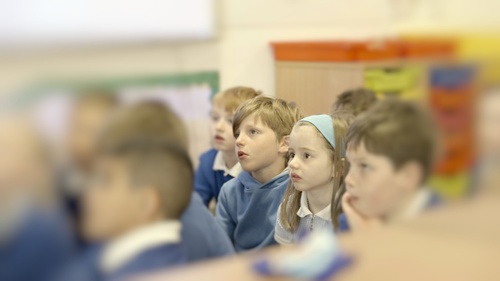 Primary headteacher says we need to be 'bold' and 'imaginative' if Scotland is to implement CfE's 'developmentally age-appropriate curriculum' into schools, which would 'not only enhance children's learning in literacy and numeracy, but also benefit health and wellbeing'.

A new culture change documentary by award-winning education filmmaker, Saskia Anley-McCallum, puts a kilt on the focus, looking at Scotland's Curriculum for Excellence (CfE) at Early Level. It offers an insightful look behind one of the youngest school starting ages in the world.

On paper CfE has a profound understanding of child development, encouraging a play-based start for children under seven. Now We Are Six gets to grips with the countrywide failure to turn the play-based principles of CfE's Early Level into practise over the last decade.

"I was told privately from teachers working in Scotland that CfE is virtually impossible to carry it out in mainstream primary...
Read full release