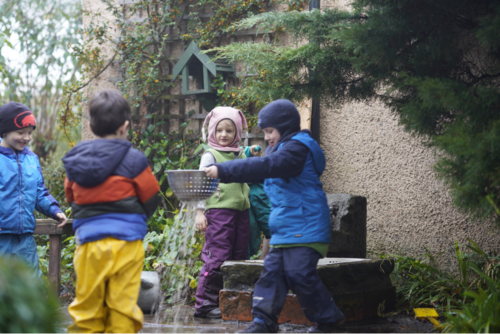 An Edinburgh school - where a screen-free environment is seen as central to learning and wellbeing - has experienced interest in the alternative education rise during the pandemic.

Since the first wave of Covid-19, teachers turned to technology to deliver learning remotely. Yet in spite of the crisis making digital teaching fundamental to the continuity of education during lockdown, the small parent-funded school has welcomed over 80 new pupils.

The National Party pledges to gift a laptop for each Scottish school child from P1 to S6, subject to successfully retaining a parliamentary majority on Thursday. The Lib Dems called Scotland an 'outlier' in a first ever Motion in Holyrood seeking to raise the school starting age to 7. The Greens made this a key part of their manifesto, adding they would scrap the controversial P1 SNSA tests in literacy and numeracy.

Edinburgh Steiner School is the only school in Scotland that does not start...
Read full release