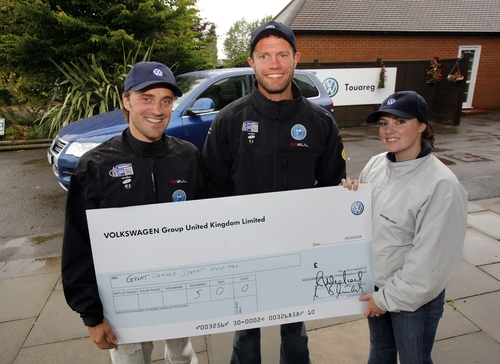 Volkswagen UK held an event last week promoting their luxury 4x4 vehicle, the Touareg, at the West London Shooting School in Middlesex. The event featured six Touareg sponsored ambassadors, each captaining a team in a series of activities to determine the greatest all rounder. The winning team received a cheque for their chosen charity, donated by Volkswagen.

Team captains were Volkswagen's Olympic ambassadors; Steve Williams (coxless mens fours), Mary King (three-day-eventing), Will Howden and Leigh McMillan (Tornado sailing class) as well as former England cricketers Dominic Cork and Chris Adams.

The event, a first of its kind for Volkswagen, took place at the West London Shooting School, where Volkswagen are official vehicle supplier. With superb facilities, guests battled it out at clay shooting, fly fishing, air rifles, kwik cricket and reversing a 4x4 Touareg whilst towing...
Read full release