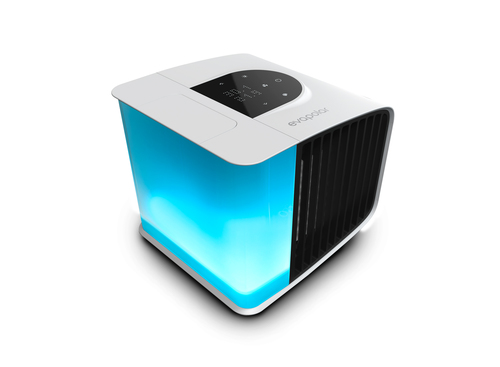 *New personal air conditioner uses smart technology to create your own microclimate*

Whether it is working in an office or sleeping at night, we all have different preferences when it comes to our desired levels of warmth. Now, you can create your own microclimate thanks to the new intelligent personal air conditioner from Evapolar – the evaSMART™ EV-3000.

Maintaining the innovative air cooling features that saw evaLIGHT™ EV-1000 surge in popularity across the globe, evaSMART introduces connected home functionality and the ability to integrate Amazon Alexa. In future software updates it will also be able to link to Google Home, Apple Home Kit and Samsung Smarter Things.

Available to purchase in the UK for 306 Euros (272 pounds sterling) direct from the Evapolar website, evaSMART has been designed with users of Evapolar's personal cooling products...
Read full release