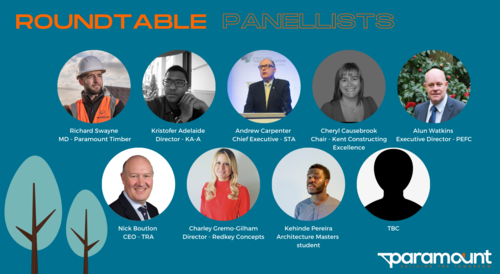 Paramount Timber Group are hosting a roundtable event on creating a net zero construction industry. The panel of industry experts will discuss the UK's housebuilding industry, and the measures and policies that need to be implemented to ensure the industry is moving towards becoming carbon neutral - in a way that is not only meaningful but financially stable.

The roundtable is set to take place on 25th May 2021 at 2pm in The Stanley Building, Kings Cross, London (full details below) and will feature discussion from industry leaders such as regulatory bodies, architects and developers. Please see the attached for a full view of the panellists so far.

Event details:
Date - 25.05.21
Roundtable discussion - 2pm-3pm
Media Q&A - 3pm - 3:30pm
Refreshments - 3:30pm - 5pm
Location – The Stanley Building, Kings Cross, Seven Pancras Square, 7 King's...
Read full release