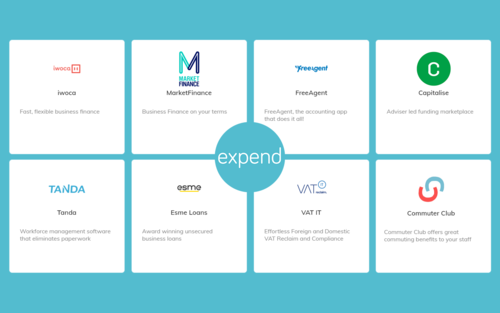 [LONDON, UK, January 2020] Expend, the award-winning London based spend and expense management fintech have launched a new business services marketplace to support its mission in helping SME's to go beyond expenses in 2020.

The new marketplace is exclusively for both Expend smarter Business prepaid Mastercard® and non-card customers and is aimed at business owners and finance teams of growing businesses that need a curated list of hand-picked solutions to improve everything from cash flow, HR, finance and new accounting software.

With 46% of UK SMEs experiencing barriers when trying to access finance, making it difficult for smaller businesses in the country to grow,* It's perhaps no surprise that recommendations for where to get finance are consistently one of the top requests we receive.
The Expend marketplace launch partners include FreeAgent, Esme Loans,...
Read full release