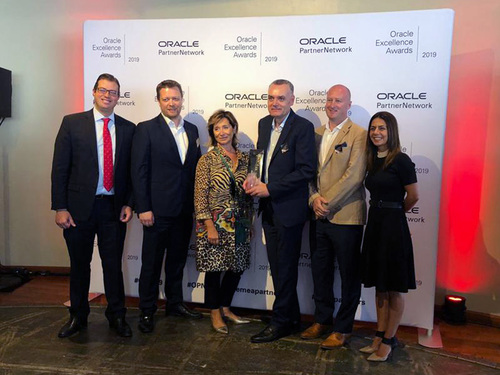 UK-based Oracle Platinum Partner, Explorer, have been recognised for their achievements at the Oracle Excellence Awards, winning "Oracle Partner of the Year: Volume Sales - EMEA ". The Award was announced at Oracle Open World, San Francisco on Sunday 15th September. This award comes in quick succession to Explorer receiving the coveted Systems award at the Oracle EMEA Systems Partner Summit, earlier this month in Malaga.

"Recognition of any kind, from Oracle, helps remind our people that their commitment to customers is valued and appreciated, not just in the UK but on a global scale" responded Ian Thomason, Managing Director. He added, "It proves that Partners have real value to bring to Oracle and that customers are recognising the value that the channel brings to help them deliver on their goals."

The latest Award showcases the commitment that Oracle specialised Partners have to innovation and solving critical business challenges using Oracle...
Read full release