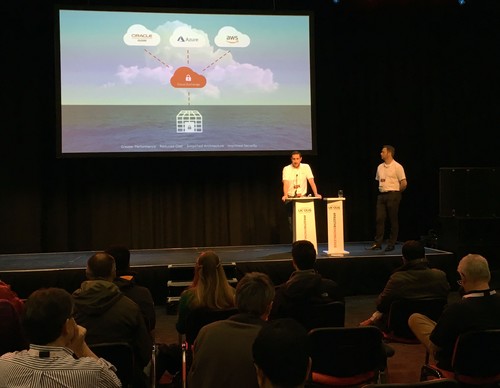 At the annual UKOUG Tech18 Conference, held at ACC Liverpool December 2018, Explorer and Equinix took to the stage to launch a new partnership focussed on creating a joint solution and proposition for Hybrid Multi-Cloud Adoption. This proposition, which is a design methodology and fully managed service, is primarily designed for the Oracle customer base in the UK. The solution is called OCEAN™.

OCEAN™ stands for Oracle Cloud, Enterprise Architecture & Networking and is a Cloud Adjacent Architecture design methodology for Oracle Cloud and multi-cloud adoption, which is interconnected via the Equinix Cloud Exchange Fabric™ to on-premise infrastructure hosted within private cage(s) inside Equinix datacentres.

Explorer is recognised by both the UKOUG and Oracle for Database and infrastructure design, implementation and support expertise. OCEAN™ has been designed by Explorer to address the lack of architectural design standards for Hybrid and Multi-Cloud...
Read full release