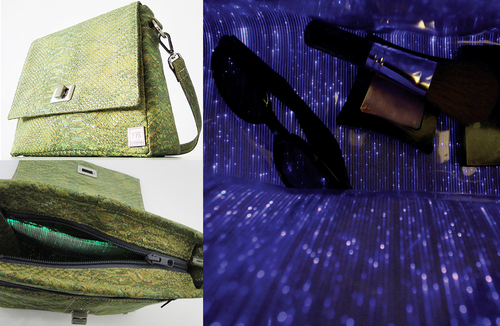 Kate Pearson from Leeds is the first to use a new technology in LED luminescent materials to replace the traditional lining of bags, solving the struggle and frustration of rummaging around trying to find things in the dark. Kate has designed bags that automatically switches on when opened, providing an attractive subtle glow – which illuminates the entire inside of the bag with a discreet personal light.

Kate's brand, Fabrikk, focuses on innovative new materials and technology, ethical sourcing and quality local manufacturing to bring a unique and niche concept to the marketplace. Their first product, the Fabrikk Vela, is a small, stylish ladies bag made from a variety of vegan-friendly cork leathers and of course the new LED material inside.

Yorkshire-based business Fabrikk is committed to using new and innovative materials in their designs, Fabrikk is the first brand in the world to integrate this type of LED technology to the inside of handbag...
Read full release