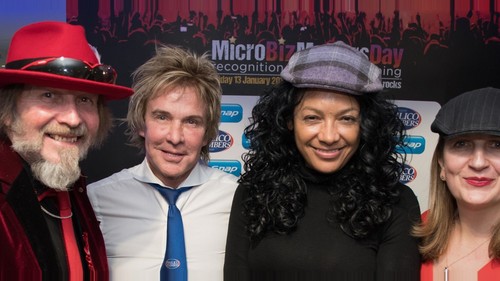 At the Guildhall in the City of Hull this Friday, January 11, 2019, the 'Small is Beautiful' Roll of Honour will be published for the first time.

Well-known names and organisations are Xero with Gary Turner. Co-founder and Managing Director, Ian Cass, CEO of the Forum of Private Business, Andrew Goodacre, CEO of the British Independent Retailers Association, Janet Jack CEO of the International Association of Book-keepers, Don Hales of Awards International and Dan Martin of Enterprise Nation.

A separate section of the Roll of Honour has sixty names in the #MicroBizMatters Hall of Fame. These are the people that have supported the free, informal, #MicroBizMatters movement, Day and co-founders over five years or more. The names include Kanya King CBE (#MicroBizMatters Inspiration), Charlie Mullins OBE (#MicroBizMatters Tsar), Tim Campbell MBE, Kate Hardcastle MBE, Penny Power OBE, Dinah Bennett OBE, Sway, Chris Percival and the late Roanne Dods,...
Read full release