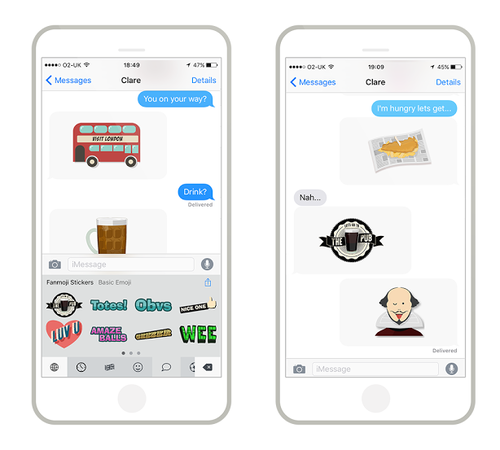 Brits can now communicate via emoji stickers in a truly British way, thanks to British startup Fanmoji.

They've launched an exciting app featuring more than 125 truly British emoji stickers, with Apple naming it one of their Best New Apps for October in the App Store.

The app allows people to communicate in a truly British and highly visual way, with stickers for everything that makes Britain great - from the Queen to the pub to a nice cup of tea.

Britmoji is the first in a series of keyboard apps designed to take visual communication to the next level.

Fanmoji founder Tim Webber says they are perfect for everyday conversation - everything from arranging to meet your mates in the pub to expressing your emotions in a truly British way.

"Emojis are great, but because they're for everyone, they aren't really personal and specific to any set...
Read full release