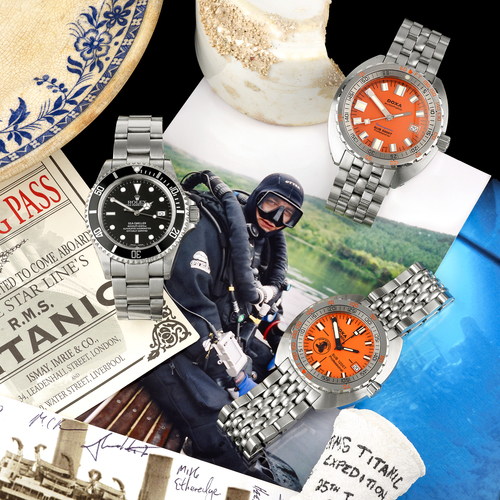 On Monday 23rd January 2012, Fellows will be auctioning watches and memorabilia from the estate of legendary deep sea diver, Carl Spencer. Born in Bloxwich, Walsall, Spencer was best known as a talented technical diver and for diving on famous expeditions. A modest man with a day job as a heating and air conditioning engineer, he always told people that he was "just a plumber from Cannock".

One of his expeditions was in 2000, when he joined the Bluebird project to locate and recover the body of the world water-speed record holder Donald Campbell from Coniston Water.

In 2003, film director James Cameron invited him to join the team to dive to the wreck of Titanic as part of a Discovery Channel expedition. Spencer acted as a research diver for the project and laid the groundwork for the television documentary "Return to Titanic".

The same year saw another famous dive to the Titanic's sister ship the Britannic, a hospital ship used in the...
Read full release