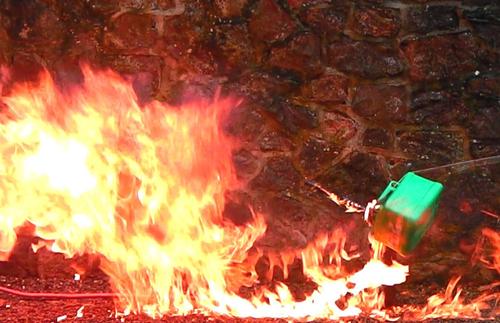 Petrol cans to have safety spouts as standard

Change in UK regulations will prevent hundreds of burns, save money and stop pollution, say Gloucestershire inventors of a non-spill spout.

The Health and Safety Executive evaluated the safety benefits of a simple addition to the standard plastic petrol can spout and as a result they have included non-spill spouts in new regulations.

New Petrol Container Storage Regulations came into force on 1st October 2014 stating that, to be fully compliant, petrol containers will be fitted with anti-spill safety spouts which prevent overfilling and the ignition and explosion of petrol vapour inside both spout and container. Manufacturers and retailers have over a year in which to sell existing stock and comply.

The non-spill spout insert was invented by Gloucestershire-based brothers Richard and Jim George, perhaps best known for their Postsaver fencing product, for which they turned down...
Read full release