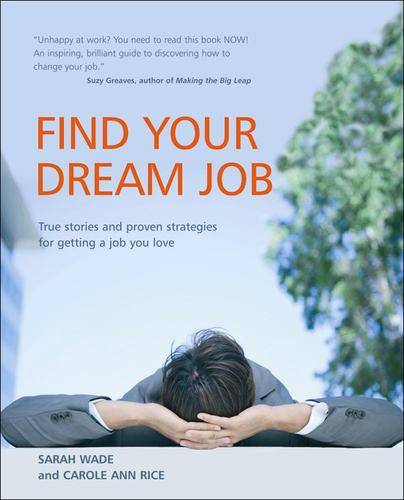 Are you longing for redundancy and the chance to start again? Could the current economic climate be exactly what the career doctor ordered?

Only 1 in 2 employees in the UK are happy with their role and current employer*, but who would think about dropping it all and changing course when the credit crunch is biting hard and common sense dictates caution? Plenty in fact. Many people who are sick of asking themselves "why am I doing this?" on the 9-6 haul are changing their jobs and their lives and following their hearts for the first time ever.

Find Your Dream Job [www.findyourdreamjob.co.uk] is an inspirational book about people who went out of the rut and into the groove to find a job they love. It is written about and by...
Read full release