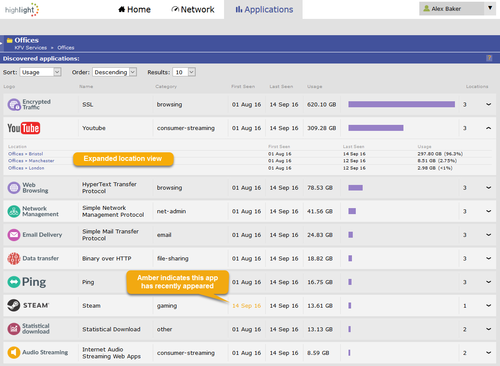 Highlight launches Application Visibility (AppVis™) to secure and deliver insight into cloud apps across the enterprise

Guildford, UK – 20 September 2016: Highlight launches Application Visibility (AppVis™) so enterprises can see and understand how their vital applications are performing, particularly the growing use of unauthorised cloud apps. Visibility is the first step in ensuring corporate data is well managed and helps to prevent accidental loss of information or security breaches.

AppVis™ is one element in Highlight's new Application Awareness™ suite of tools that delivers insight into the performance of business critical applications, wherever they're hosted. It helps to manage shadow IT and contain cloud sprawl, and ensures that every customer interaction is a good experience.

Presented in visually accessible charts, the cloud-based Highlight AppVis™ service automatically audits an IT estate to reveal every app, its location...
Read full release