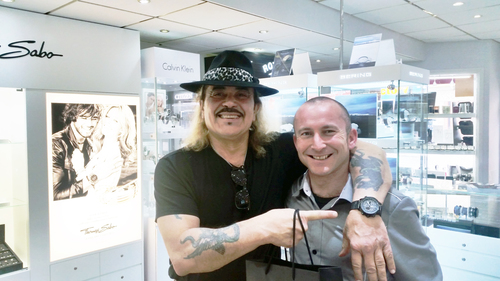 A First Class Watches customer service representative was met with a telephone enquiry from a charismatic and colourful gentleman last week who had some queries regarding the extensive range of watches available on the First Class Watches website. After a quick discussion of the customer's needs the two homed in on a Citizen Black Ion-Plated watch from the Navihawk Radio Controlled collection.

As the conversation drew to a close and names exchanged the member of staff could hardly believe it when he discovered that he had been talking to Brazilian-born singer, and X Factor finalist, Wagner Fiuza-Carrilho. As a personal fan of the singer the representative implored him to finalise his purchase in store to which Wagner agreed.

True to his word, he visited the James Moore Jewellers in Kenilworth on the morning of May 11th and met with the representative who rushed to serve him...
Read full release