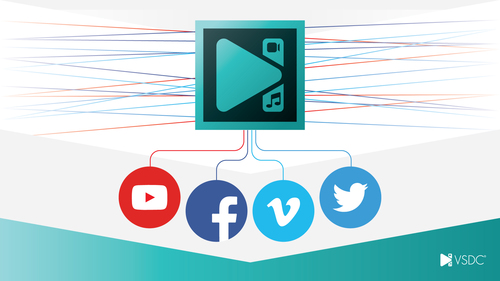 While uploading their videos to social networks, users often face difficulties in choosing the correct format and other needed parameters as each website can have various requirements for publishing video content. To make working with Facebook, YouTube and other popular social media much easier, new export profiles have been added to VSDC Free Video Editor.

Export to YouTube

Proceeding to the Web section of the 'Export project' tab and clicking the YouTube icon, fans of this video sharing giant will be able to:
- choose among Low, Standard and High quality profiles;
- upload a video to YouTube directly without switching windows, logging in their account right in the program.

Preparing video for Facebook

According to our technical support data, the most common problem when exporting a file occurs with finding suitable...
Read full release