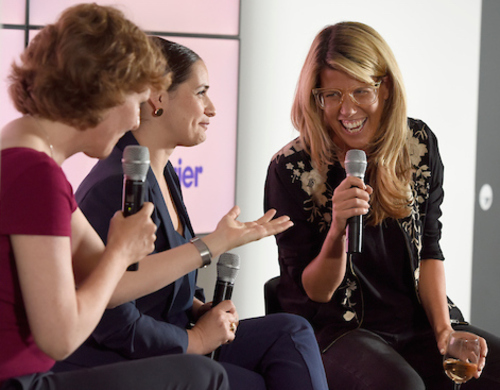 Entrepreneurs and business women from Berlin and London unite in rally cry to big corporates to break down barriers and hire more LBGT staff and immigrants for the good of the economy.

London June 2018: A panel of women from successful businesses in Berlin and London led a discussion at London Tech Week about what value a diverse culture can add to the success of a city and what the two cities can do to improve this.

The speakers were Justine Powell, CEO of Handelsblatt global – "FT of Germany", Mali Baum, the founding partner of W Lounge, a venture set up in Berlin to help big business attract more women to their C Suites and serial entrepreneur and Pip Jamieson, founder of The Dots, a London based creative recruitment agency.

All three agreed that both cities have a way to go in achieving diversity. In Germany particularly, the business culture is deeply embedded in traditional patriarchy. Berlin is bucking that trend by encouraging...
Read full release