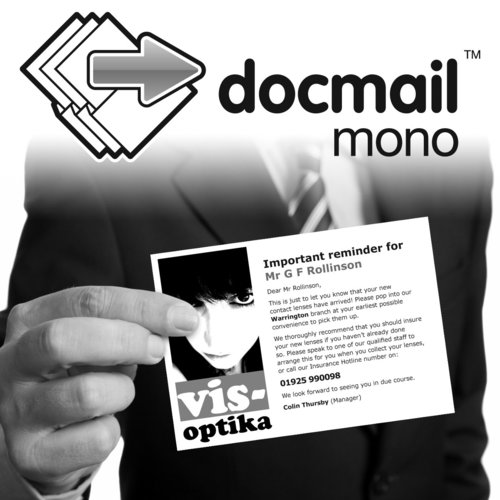 At a time when Royal Mail are announcing record postal prices, it's hard for organisations who need to communicate by post. Docmail can help businesses beat the Royal Mail price rises by offering a quick, simple no-frills solution.

Docmail, the revolutionary print and post service, are pleased to announce the new Docmail Mono, its own black and white postcard service at the amazing no-frills price of 23p (plus VAT) for A6 and 24p (plus VAT) for A5! That includes printing, personalisation AND postage.

This is way lower than the cost of franking a letter and even more so when compared with a Second Class stamp!

To strike a balance between high quality and low cost, simplicity and effectiveness – Docmail Mono can't be beaten. Simple, clean, black-only print - we think it's unrivalled value.

And best of all, the entire service is done at the click of a...
Read full release