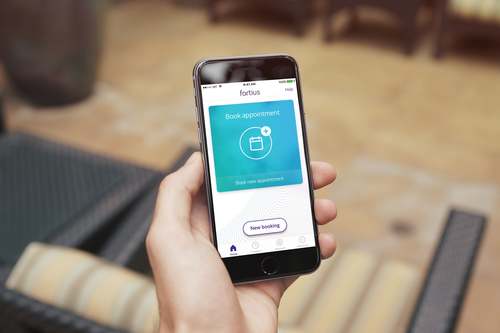 Fortius Clinic, the UK's leading private orthopaedic and sports injury group, has announced the launch of a new patient App. This app aims to streamline the patient pathway, allowing patients to take control of their own appointments, reminders, payments and more.

The iOS App is designed to make every step of a patient's journey as quick, efficient and simple as possible. Each Fortius patient will now be able to book new consultations, follow-ups, imaging appointments, upload and view documents, as well as pay outstanding balances and check payment history. It has created a patient experience that is cutting edge, breaking the mould of the industry.
Although the majority of patient interactions with healthcare organisations are predicted to be mobile by 2018, the limited availability of mobile apps that can easily and securely integrate with legacy clinical information systems remains a major barrier.

Chief Executive Jim McAvoy recognises this....
Read full release