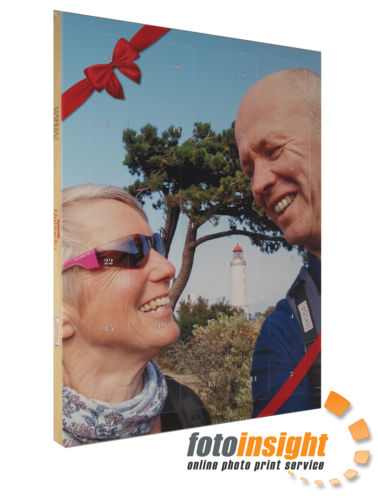 Cambridge. 11 Oct 2018. - FotoInsight® now offers the popular photo Advent calendars in portrait format, too, as most mobile phone pictures are taken in portrait format. The photo Advent calendar is the ideal place for the year's most beautiful photographic memories and a perfect gift.


The creative Advent calendar idea

UK retailers stock many different and ever more expensive Advent calendars on a variety of topics, like chocolate, spices, beauty products or sex toys. But why should one spend so much money for an uninspired, off-the-shelf Advent calendar, if designing a truly personal Advent calendar at a similar or lower cost is easy?


The pre-Christmas period is ideal for a review of the...
Read full release