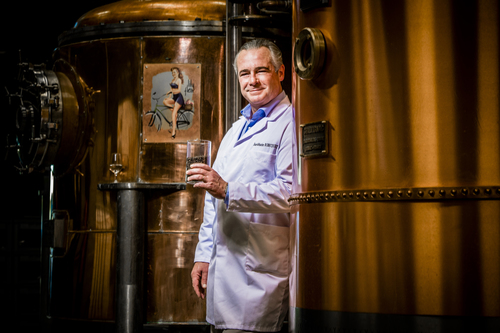 Founder and president of Maison Villevert, Jean-Sébastien Robicquet, has been announced today as the 9th (and the first French) person to be honoured with the accolade of being inducted into The Gin Hall of Fame.

Robicquet was chosen to become a member of this prestigious group following his extraordinary innovation within the global gin industry that led to the creation of an entirely new sector, taking the traditional use of cereal to create gin and replacing it with grapes. This innovation intended to showcase his unrivalled passion and understanding of the grape and vines, led to the inception of G'Vine gin in 2006, the first and only gin made with grapes.

"Jean-Sébastien Robicquet has been selected to enter the Gin Hall of Fame because he has been in pursuit of spirits innovation and excellence for more than 20 years. One of the greatest steps the company has made in this direction came with its G'Vine Gin de France where the use of grape base...
Read full release