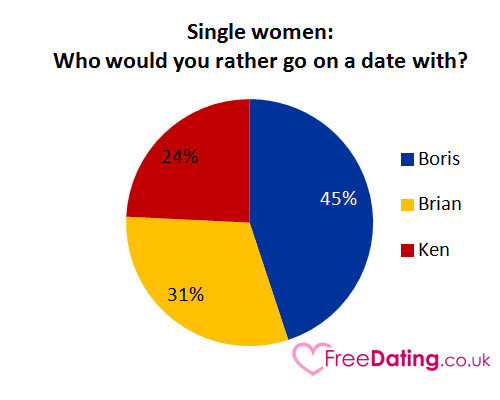 Boris Johnson is the most dateable of the three main candidates for London Mayor, according to a new survey by dating site Free Dating.co.uk.

The website asked its London-based female members who they would rather go on a date with. 43% selected Boris. Ken Livingstone was beaten into third place by gay ex-policeman Brian Paddick, with 24% and 31% of the vote respectively.

Ken didn't fare much better amongst women who identified themselves as leftwing in their dating profile, 62% of whom would still rather date either Boris or Brian.
The survey also asked single men which candidate would be the most supportive companion in helping them meet women on a night out – a role sometimes known as the "wingman".

Again, Boris got the largest share of the vote, at 53% followed by Ken (29%) and then Brian (18%).

Interestingly, men who identified themselves...
Read full release