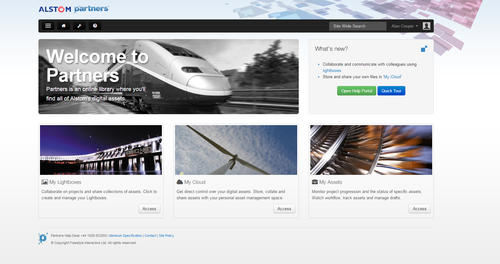 Freestyle's digital asset management system, Freestyle Partners, has won a prestigious DAMMY Award at the Digital Asset Management Conference and Exhibition in New York City.
The award for Best Strategy, Ease of Use for End-User Interface was given to Alstom Partners, an implementation of the Freestyle Partners system used globally by the French engineering giant, at the fourth annual DAMMY Awards.
The DAMMYs are the premier awards in digital asset management, set up by Createasphere to recognise pioneering individuals for outstanding achievement.

Elaine West, Director of Internet and Brand, Alstom Group:
...
Read full release