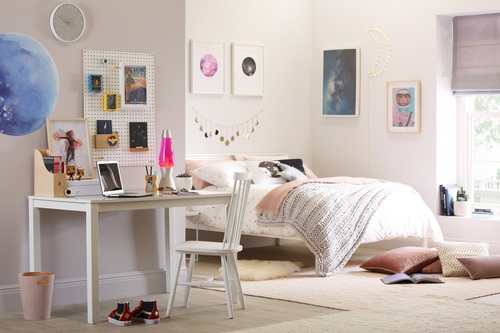 With the upcoming release of Captain Marvel and Avengers: Endgame, it's safe to say that superhero season is back in full swing. With a play on the current interior trend for all things space related, a superhero-inspired theme is an ideal way for Marvel fans to get creative and inject a big dose of personality into the home.

Combining fun comic book references with a touch of cosmic-focused elements, Rebecca Snowden, Interior Style Advisor at Furniture Choice shares 3 tips on how to take a Marvel-inspired look to new heights.

1. Highlight Marvel-inspired details and cosmic décor

One approach is to keep things simple, and allow the theme to come through in accessories and details. This allows for several themes to sit side by side, creating a cohesive and inviting space.

"Captain Marvel's space origin story is an important part of her character, so it's a perfect opportunity to weave in cosmic references alongside Easter...
Read full release