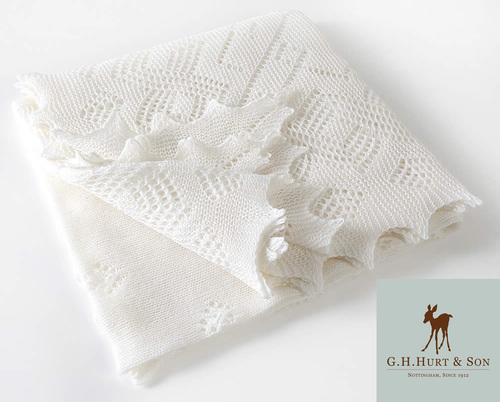 Our warmest congratulations to TRH the Duke and Duchess of Cambridge on the safe arrival of their first child born on Monday.

We were so delighted when the Royal couple emerged from St Mary's Hospital today with their newborn son wrapped in one of our traditional hand finished baby shawls.

A similar shawl was used for HRH Prince William in 1982. Our shawls were also used previously by other members of the Royal Family.

We feel honoured that William and Kate have chosen to use our beautiful merino wool shawl and in doing so have continued a tradition for the next generation of royals.

We celebrated our centenary year in 2012. The family run business, in it's third and fourth generation, remains true to its original values with new designs that draw inspiration from its hand frame heritage.

G H Hurt & Son have been supplying the...
Read full release