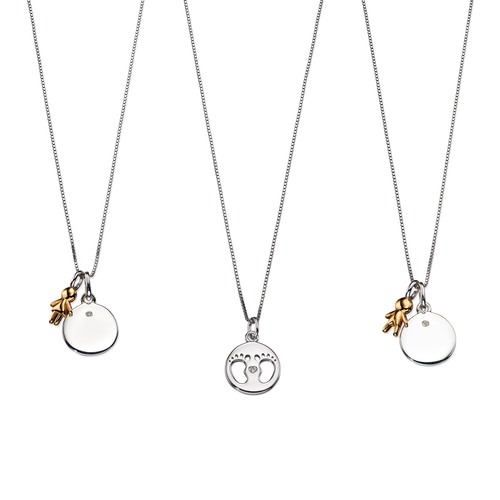 If you are going to a baby shower and need a gift you need look no further than the latest collection of pendants from the'D for Diamond' sterling silver jewellery collection.

New mothers will simply love to wear the D for Diamond designs to mark the birth of their baby. Options include: a tiny stork with diamond detail, baby footprints, a dummy and a choice of a 'baby boy' or 'baby girl' motif.

The D for Diamond range is fashionable and fun and offers jewellery which is not simply for new Mums and Mums-to-be but also for kids. The whole collection has been specially designed to mark all those precious and emotional moments in a child's life – from birth to early teens – and is packed full of great gift ideas. Indeed many designs include a tiny silver disc which can be personalised with dates and initials to make the jewellery even more special and relevant.

Prices for the pendants, which are supplied in attractive branded boxes,...
Read full release