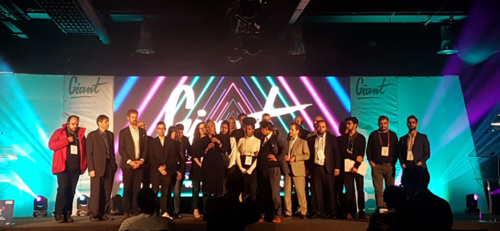 Five highly innovative start-ups have been celebrated in the international competition, Beanstalks, which took place at the GIANT Health Event last week at Chelsea Football Club, London. Each business had to pitch to a prestigious panel of healthtech experts, including; the ambassador, facilitator and speaker Chis Hafner; author of the Lunatic Gene Adam Shaw; venture capitalist Gian Seehra; serial entrepreneur Suzie Parkus and legal adviser Savva Kerdemelidis.

The event was organised by the judge and head of Beanstalks, Amir Amraie. Beanstalks attracted at total of 133 entries, 18 of which pitched at the GIANT Health event.

The Memory Tracks initiative is a care platform that links music to daily tasks for those living with cognitive impairment such as dementia and was selected as the winner in the...
Read full release