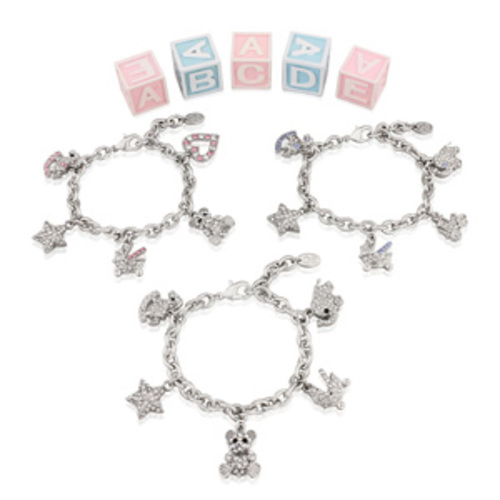 Glitzy Secrets are proud to be supporting Baby Lifeline with the launch of a new range of baby themed charm bracelets for new Mums and Mums-to-be.

The New Mum Charm Bracelet Collection features novel keepsakes to celebrate the arrival or announcement of a new baby, and 10% of the profits from each sale will be donated to one of the UK's leading Mother and new-born baby charities, Baby Lifeline.

Adorned with the cutest charms from a rocking toy and pram to a twinkling star, choose from:

• It's a Baby Boy (34 GBP) encrusted with pale blue & clear Austrian crystal accents
• It's a Baby Girl (34 GBP) adorned with light pink & clear Austrian crystal accents
• It's a Surprise Baby Bracelet (34 GBP) with sparkling clear gems for the Mum-to-be who is yet to know or who is keeping her baby's gender a secret

The perfect baby shower, Christmas or Mother's Day gift for a Mum-to-be or New Mum, each bracelet is presented...
Read full release