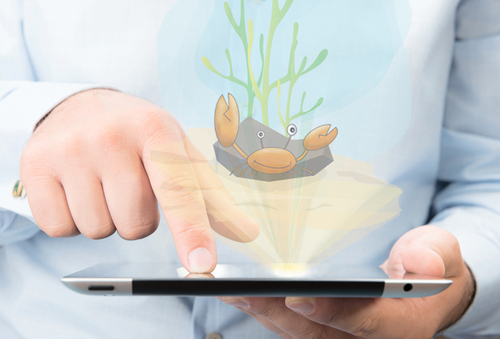 Embargoed until 1.04.2014

World's First Pop-up Book For Kindle

Colin The Crab Goes Holographic

Colin The Crab, leading light of Norfolk-based Gone Crabbing, is the unlikely star of a technological first – a pop-up book for Kindle* that tells the story of the curious crustacean and his sole mates – Sally the Starfish and Mike the Mussel.

Working with scientists at the University of Norfolk, Gone Crabbing has developed a Kindle book that, when a child turns the page, produces a colourful, 3D image that floats above the surface of the e-reader. Thanks to both tele-immersion technology and holographic projection, the image will hover for 10 seconds before it disappears. As soon as the 'page' is turned, the next image appears. Commenting on her literary leap, Susie Mason said:

"As a child, I always wanted to be able to step into a picture book. A holographic book is the next best thing and we've even incorporated...
Read full release